Alberta Facilitation of Home Education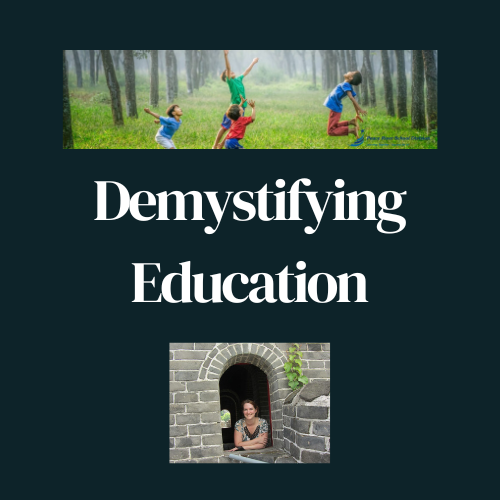 In Alberta, there is a lot of freedom in the home education field. People can unschool, traditionally home educate or anything in between. The regulations are quite freeing so that you are able to educate your child how you see fit. Here is the list of the requirements for home education in Alberta and keep in mind that this is a list that you 'teach' over 12 years of time:
In order to home educate in Alberta you have to register your child either directly with the government or with a homeschool board who is willing to register with you (called a willing school authority or a supervising school authority). In order to do this you fill out the Notification of Intent form (tutorial is below). If you want to register with a willing board, you can find a list of them here: Alberta Homeschool Association list If you register with a willing board before September 28th, you will receive a reimbursement fund from the Alberta government in the amount of $901/year per child and $450.50 for kindergarten students (this is a new increase for the 2023/2024 year). Money always comes with a condition though! You have to commit to two visits a year from a facilitator either in person or on Zoom in order to access this money. Now these visits SHOULD be helpful and not judgmental or evaluative in nature but that will depend on the school you choose and the facilitator you pick. (You can pick me! I believe in freedom of parental choice)
I will be serving as a home education facilitator in Alberta for a home education program called By Design (Summit West Independent School) in the 2023-2024 school year. You can find the link to register to work with me here: By Design or you can just send me a message on this page.
Filling out the Notification of Intent to Homeschool form
This form is for parent-directed home educators only. You can find a PDF copy here: Home Education Notification form pdf
You do not have to know the Alberta Student number of your child. We will look that up for you.
Question #8 is only if you are dropping your child off at another location other than your home for most of their home education program.
Question #11 The name of the resident school board is the public school division that is located where you live (example: if you live in Calgary you may put Calgary Board of Education even though that's not where you are registering).
Question #12 is where you registered last year.
Question #13 The question regarding assistance in setting up the program: if you check yes you are NOT giving up any responsibility or control over your child's education. This is just an administrative question that lets us know how much time to book for your first home visit.
Question #14 The question about who is going to be administering the program is only for people who are using another family's homeschool or an outside teacher to provide programming. It is not By Design or a facilitator (most people leave this blank).
The French language question is completely up to you. You can check either box. Our home education program does not have a lot of access to French programming and you would have to find it yourself if you are a parent directed home educator.
In Part B you are asked which program you choose. If you choose the first one, you are required to teach ALL the outcomes in the Alberta program of studies for the courses you chose to use the Alberta program. If you check the second box, you are required to teach from the home education regulations. The second option is more flexible.
Some clarification on the last part of the form: Parents who provide home education programs in elementary and middle school do not have to worry about their child not graduating but those in high school will need credits in order to receive a diploma (if they want one). There are several ways to get diplomas in Alberta. Please talk to your facilitator about all your options. By Design, with SWIS, offers section 6, which means that parents can supervise their high school student to achieve credits for an Alberta High School Diploma.
Part D: Please submit a Home Education plan for the year with the Intent form. You can find a Google form template to help you here: (This can be modified at your first visit to ensure you have a complete and accurate plan) COMING SOON

Sample Home Education Plan
Here is a sample Home Education plan for download:. Important to note that if you choose to work with my school, you do not need this plan because we have a google form to fill out instead and it is much easier. But for others that choose another school, here is a sample plan:
Here is a link to the Google doc version of this home education plan. If using a Google doc, please use the 'file' link to 'make a copy' instead of asking for editing access. You can customize this home education plan